Taking care of your four-legged friend is super practical! A practical comb that is indispensable in your pet accessories! Remove loose hair from your four-legged friends super fast and easy!

Great for dogs and cats! 😍

Your pet will enjoy smoother, softer fur and you'll enjoy a hairless home! ☺️

Also great for removing hair from furniture and clothing!

Thanks to its small and compact size, it's also perfect for carrying around!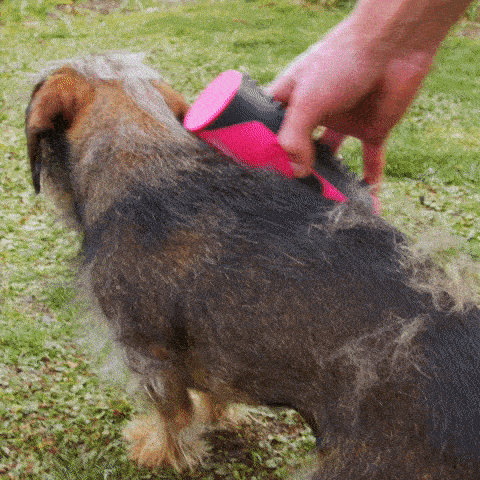 2 in 1 Pet Dog Massage Hair Removal Comb Open Knot Hair Removal Stainless Steel Dog Comb Pet Cat Grooming Puppy Cleaning Brush

Feature:
The pet comb is made of high-quality plastic material, which is durable and non-toxic. The product has a long service life and is harmless to the skin.

Three retractable stainless steel short comb teeth can quickly remove brushed hair and fibers.

Combing cats and dogs with it can quickly remove loose hair, adhered fibers, impurities, and make the fur smooth and silky.

It can also be used to remove pet hair attached to clothes, seats, sofas, etc.

The rubber brush head on the other side can be used for pet grooming and massage.
 Without handle, easy to carry.