This 3 in 1 Pet Training Anti Barking Device will work wonders for dogs with barking problems. We all know that excessive barking can be annoying especially for long periods of time.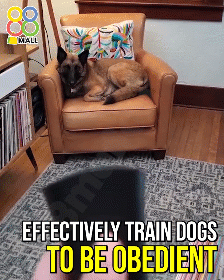 This training gadget is a more humane alternative to shock collars (which can permanently hurt your pets). It's also effective at discouraging other destructive behaviours like chewing and jumping on guests.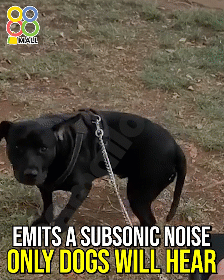 It trains the dogs through ultrasonic sounds that only they can hear, allowing a more peaceful training between you and your furry friends. A must-have for dog owners! No more disruptive barking!
FEATURES:
✔ Powerful Ultrasonic Sound: Can effectively train your dogs to be obedient and stop unwanted behaviours, such as barking, digging, chewing and more. This ultrasonic sound can only be heard by your pets.
✔ No Shock Technology: Harmless and humane alternative training method to deter dogs from annoying and aggressive behaviours

✔ Works up to 50 feet: Its long-range sound allows you to train your dogs out on the open field.
✔ Lightweight and portable handheld device: A convenient training device that allows you to carry it anywhere you and your pet goes. 
✔ Multi-function LED device: Have 3 modes depending on what you want to use it for the LED lights indicate the batteries while also serving as a flashlight when necessary especially for night patrol dogs.

HOW TO USE A PET TRAINER:
Point your pet trainer directly at the dog, always use an outstretched 

arm from a distance of approx 6 feet away 

Press the button for 1 or 2 seconds, then immediately give a verbal command. 
Repeat steps one and two until your pet responds to your commands, every time until the dog stops bad behaviours.
Remember to praise or reward your pets! 
SPECIFICATIONS:
Material: Plastic
Size: approx.12.5 x 4 x 2.5 cm / 4.9 x 1.57 x .98 in
Colors: Yellow, Blue, Black