Fading tint? Use this balm to bring the ink back to life!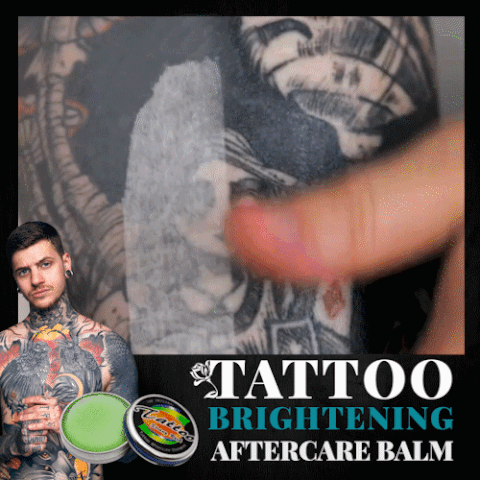 Restore the vibrance of your inked skin simply by massaging this balm onto your tattooed area! 
With a nutrient rich protection, this balm promotes smooth healing process with less redness and irritations! 
This aftercare balm keep tattoos of any color bright and vivd in any situations by drawing the tint to the closer layer of your skin, and prevent them from fading as time passes. 
Our aftercare balm adopted a strictly chemical-free naturally pampering formula with rich anti-oxidants and replenishing nutrients to provide your delicate skin with a safer wearing experience! 
With multiple hydrating nutrients, this aftercare balm will effectively soothe any dry or damaged skin after tattooing! 
SPECIFICATIONS: 
PACKAGE INCLUDES: 
1* Tattoo Brightening Aftercare Balm