80% of cats suffer from dental disease at least once in their lives. 
What's worse is that you probably won't even find out since the pain builds up gradually over time. Dental treatments aren't cheap either, costing hundreds to thousands of dollars. Cat Toothbrush Toy is here to take your worries away and help your cat find his smile again! 😺 
TOOTHBRUSH. AS A TOY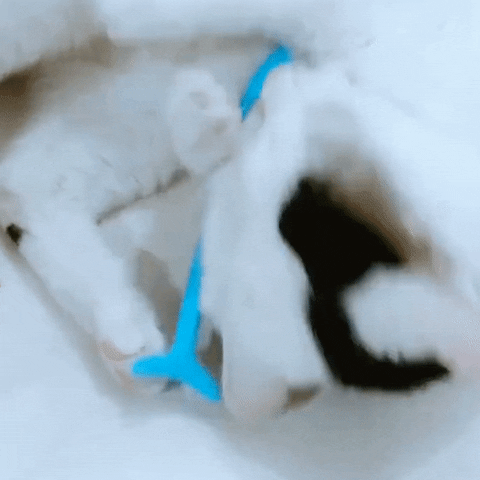 We know it's super difficult to clean our cat's teeth without being scratched or hurting them. That's why Cat Toothbrush Toy comes as a colourful toy that will excite your cat for sure! The soft, toxic-free and durable silicone nubs and nodes eliminates all bacteria, plaque or tartar as your cat chews on it, giving your cat purrfect dental health!
How do I wash this? 
- Just like any other toy! Rinse it with water and soap and you are good to go.
SPECIFICATIONS
Material/s: BPA-free, non-toxic silicone
Available Colors: Blue / White / Pink
Size: 17cm x 2.5cm
Note: This product should not be used for cats with track record of chewing apart toys, as breakway pieces may become a form of choking hazard for them.