SAFELY KILL

 

>DANGEROUS< 

FLEAS & TICKS WITHOUT CHEMICALS

!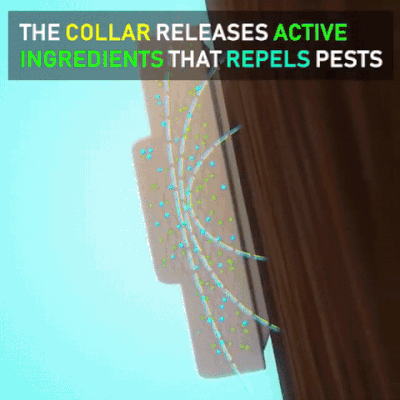 No one likes uninvited guests!
Especially those who will harm your pets and family!
A single tick can lay on average of 3000 eggs at a time...
Imagine not having to physically brush/check your Baby for Fleas and Ticks every single day... 
It's probably the BEST investment you can make for your furry friend's long-term health.
Designed by a team of Elite Holistic Veterinarians!
Made from our proprietary blend of natural essential oils that are non-toxic to our pets. 
WE'RE #1 FOR THE

 

SAFEST

 

COLLAR IN THE MARKET!
Unlike other brands of Tick Collars, we have used organic ingredients and tested them extensively to ensure safety for our loving pets! 
BENEFITS:
Easy to Adjust:

 

Put it around your pet's neck like a regular collar and cut off the

 

extra

 

for a perfect fit! 

Comfortable

: Breathable, non-greasy, and no weird chemical smell!
Waterproof:

 

No need to waste time taking the collar off each time your pet takes a bath! Just

 

Set it and Forget It!
Non-Toxic:

 

100% Created with ONLY

 

3 essential oils, citronella, lavender, and linaloe oils, and that's it!

 

100% Natural Ingredients

 

that are suitable for allergic and sensitive pets.
Safe for Humans: 

Using

 

Non-toxic

 

organic ingredients to 

kill

 

fleas and ticks,

 

children and nursing moms

 

will still be able to play with pets while being totally safe!