Ideal for Short Hair breeds and Senior Dogs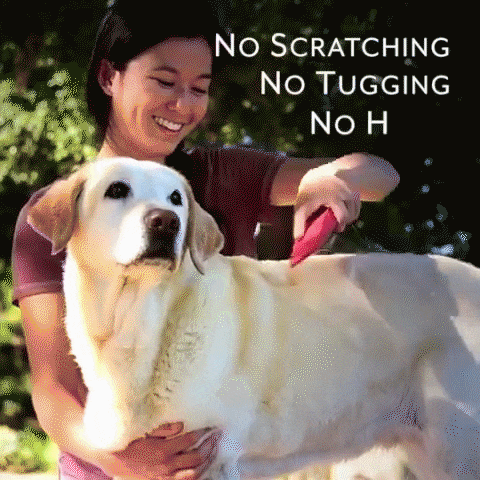 My dog ​​is very timid and afraid of all kinds of brushes. After using this brush from a neighbor's house by chance, he found that he likes and enjoys it very much.This brush is suitable for sensitive dogs and cats. I recommend it to everyone! —— US.Corolla
Learn about our products in five seconds:
✅Remove naturally shed hair

✅Remove dead skin and hair

✅Massage tools

✅Easy to carry and clean
✅Suitable for timid and sensitive dogs and cats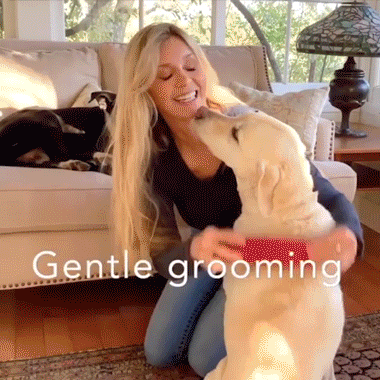 MAIN FEATURES
Remove Shedding Hair - Blade-Free!
A professional beauty hair removal brush, without a blade, can quickly brush off the loose hair that falls off naturally.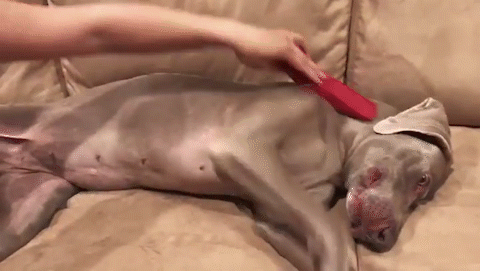 Massage Muscles
This multifunctional beauty massage brush can massage and stretch muscles, promote blood circulation, and promote the health of dogs.
Cleansing The Face
The rounded corners and small matte surface of the massage brush can be used to clean all parts of the face. It is very safe, so please rest assured.
Product specifications: 22.2*5.2*2.5cm
Material:TPR